Don't Listen to Bad Social Media Advice – Here's Why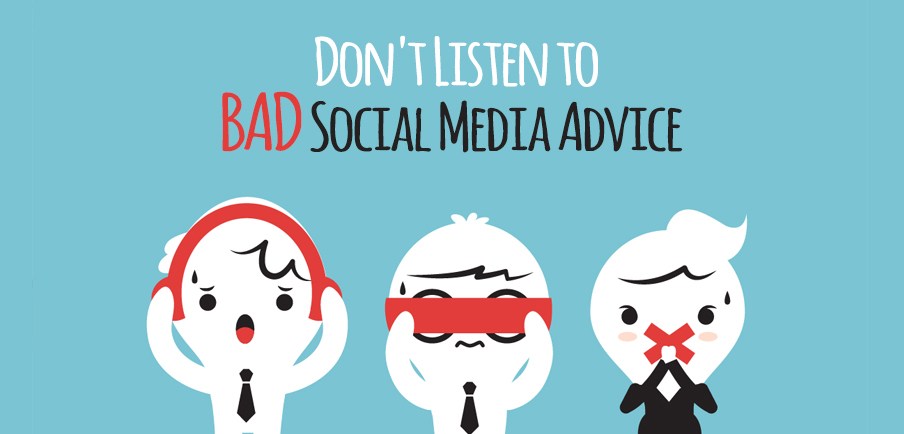 It's no secret that social media has become an extremely popular marketing platform, and a powerful, dynamic tool for businesses of all sizes. Used correctly, it can extend your organization's reach, build trust and familiarity with your brand, and even be a source of valuable data.
Of course, like all great tools, if used poorly, social media can be just as destructive as it could have been helpful. As such, it is important to be able to identify strategies that will benefit your business, and develop a long-term plan for your social media interaction.
The Social Media Stumbling Block
The problem is, there is no one-size-fits-all when it comes to marketing strategies. One person's path to success may be a dead end for the next to try it. It is all too easy to be misled by well-intentioned, but ultimately unsuitable advice.
Unfortunately, this can be devastating for your business, and for the reputation of your brand. So it is vital that you learn to separate the useful information from the tips that simply won't work for you. Here are some of the most common types of advice you might come across, and the reasons they may simply not work for you.
Diving In Unprepared
Before you begin, you need a plan. The internet is full of inspiring success stories, and enthusiastic advice to simply set the ball rolling, and allow hard work and good fortune to do the rest. Sadly, this approach is a huge gamble, and one that could cost your business dearly, before it's even had a chance to establish itself.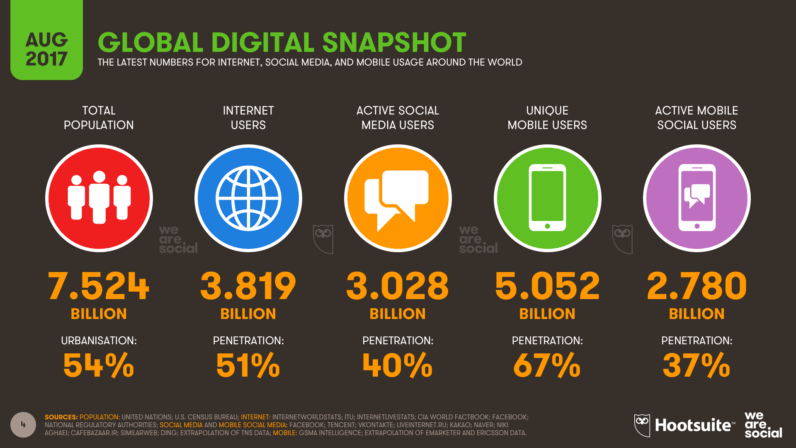 The scope of social media is immense, with Facebook now penetrating to 89% of US internet users, and Instagram gaining ground at 32% with a very active user base. As such there are countless ways to structure your social media approach — how to best profit from all this social activity?
Goals
What do you hope to gain from social media? Is your plan to open a dialogue with customers, promote products from an online store, or even hone in on a particular demographic?
Target audience
Who are they? Identify traits your audience have in common with each other, such as age range, industry, and interests, and collate these into concrete buyer personas. The more you can find out about people, the easier it is to predict when and how you are most likely to reach them. Here are some more reasons why buyer personas help support your digital strategy.
Time
Managing a social media campaign, however large or small, takes time and dedication. Figure out how much you can afford to spare before you set your plans in motion.
Once you know what you're working with, you will be able to plan an efficient, targeted approach to your social media interactions.
The All or Nothing Approach
A lot of advice regarding the use of social media tends towards extremes. For example, you may have heard that the best approach is to use every platform in order to reach as many people as possible. However, this takes an incredible amount of effort, for what may be a very low return.
In other cases, you may hear that one particular service is better than all the rest, so you should focus on that and disregard all others. Of course, if that platform is not popular with your target audience, then all your hard work could be wasted.
There is no hard and fast rule for the number of social networks you should join, or which will bring you the most success. You will need to identify the services most frequented by your chosen demographics, and focus on those.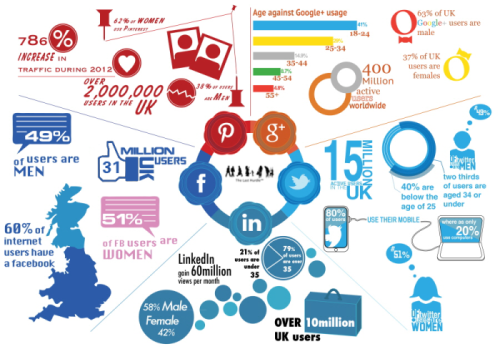 Remember to refer back to your original plan to determine how much time you can dedicate to social media management, and take this into consideration when deciding how many accounts you wish to establish.
A Free Ride or a Missed Opportunity
Another common assertion about the value of social media is that it is free to use. However, while this is true, it is important to consider whether you could benefit more by taking advantage of paid features, such as targeted advertising, and analytics tools.
For example, advertising new product lines, promotions, and events on social media can be a great way to direct potential customers to your website, and encourage existing followers to spread the word by sharing your content. You might even choose to invest in an ecommerce platform to help manage sales and streamline your content.

It is also worth noting that while many social media platforms are technically free, the time, effort, and manpower required to use them effectively are costs in themselves. Before you launch your social media efforts, be sure to have fully weighed up the potential costs, and factored this into your budget.
Failure to recognise the investment required could mean you have to scale back your efforts, leaving followers confused by the sudden break in communication. Worse still, you could overstretch yourself, landing your business in financial difficulties.
Timing Your Content
Being active all the time can be challenging, especially if you are running multiple social media accounts across a variety of platforms. Choosing when to reach out to followers, release content, or respond to feedback is an important part of developing your social media presence.
It is often advocated that you should capitalize on those times when you are able to reach the most people from your target demographic. However, while this is a great way to increase your brand's visibility and reach, there are also merits to being active during the quieter periods.
Fewer people online means you can engage in more extended dialogues with individuals. These conversations allow your audience a glimpse at the personality behind the business, which is a great way to begin building trust and familiarity.
If you are only active during high traffic periods, there will be people who may never see your content, or who always have to wait hours for a response. Varying your approach allows you to cater to a wider range of people, without needing to be available around the clock.
The Pros and Cons of Delegation
Finally, there is the question of how much of this work you should do yourself. Perhaps you have been told you should simply assign the whole social media process to someone else on your team, and let them handle it.
Of course, there is nothing wrong with having a dedicated social media team. Depending on the scale of your enterprise, it could be an ambitious matter to handle alone. However, no one understands your business and its voice better than you, so your input is critical to the generation of a social media presence that truly reflects the spirit of your brand.
At the same time, allowing staff members to interact with your followers is another brilliant way to give people a sneak peek behind the scenes of your business, and get to know the people who make it all happen.
Content Management in the Age of Automation
The same applies to automated content. It is incredibly helpful to be able to schedule posts to come out at specific times, and coordinate this across multiple platforms. Just be sure to combine this with genuine interactions with your followers.
If your business is regularly posting content, but never responding to questions or comments, it can cause your audience to feel disconnected, and gives the impression that you do not care about their input. Once again, a balanced approach is often best. Automating some aspects frees up time for you to focus on others.
For example, content management and content delivery applications can facilitate otherwise time-consuming tasks, such as creating uniform aesthetics, scheduling posts, and gathering valuable analytics. This leaves you with more freedom and energy to engage directly with followers, and to determine ways to continuously optimize your approach. Using a powerful digital combination of an ecommerce system like Shopify that's 100% primed for social commerce, coupled with scheduling apps like Buffer and Hiplay, can give you the cost-effective edge that's simply not achievable using older web systems. To succeed at social, you need to fully embrace the digital age.
Just Another Day at the Office
Ultimately, you should treat your social media management as you would any other aspect of your business. Plan ahead, do your research, and build a social media strategy that is founded on your in-depth knowledge of your organization's needs.
Over time, the whole process will become more intuitive, allowing you to continuously optimize your practices as your business grows. And when someday you are asked to share the secret to your success, take care not to become a distributor of bad social media advice yourself!
Assets credit goes to Freepik
Automate your social media the smart way
Automatically re-post best content with Hiplay