Automate 80/20 Rule to Drive Social Media Engagement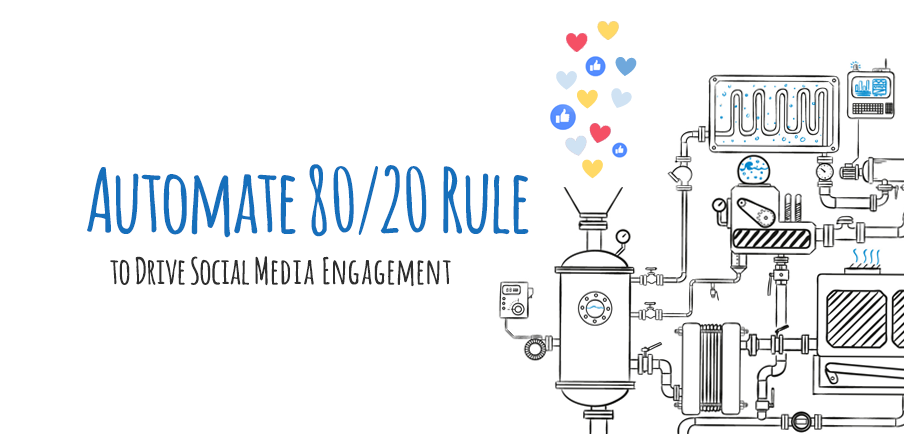 We all want better results from our social media efforts. I want to share one social media automation strategy that worked great for us. And after the initial setup it works on the auto-pilot! Learn how to automate social media in a right way.
80/20 rule for social media
There are many social media strategies that you can use to reach your goals. But there is this universal 80/20 rule that is quite straight forward.  It simply comes down to this: use 20% of your content to promote your brand, and leave 80% to the content that really engages your target audience.
All other parts of the strategy – video, funny post, quotes, posting times, posting frequency etc should follow the 80/20 rule. Always make it about building relationships, rather than pushing your promotional content.

If you already know this and use 80/20 rule in your social media strategy – well done! If you want to know how to set up this strategy using social media automation tools to have more time for actual conversations – please keep reading.
Mostly evergreen
If you want to save yourself time – try to create posts that are relevant for a longer period of time. If you need some inspiration, we shared 100 evergreen content ideas you can use.
Since social media posts have a very low reach – you should reuse your valuable content multiple times. It takes time to craft a good post. Make most of it with social media automation tools and share your posts multiple times.

Of course, not every post will or can be evergreen and that is OK. You should be responsive to everyday events that are tied to a specific time. But try to create evergreen posts where possible. Otherwise, you will have to constantly create new content. And I am sure you have other things to do, right?
20%  Call-to-action
You have only 20% for your own brand – please use it wisely. To automate social media posting you need to create great quality content that helps to reach your goals.
You should know what your target audience is and how to communicate your value clearly. Always try to bring value to your audience. With every post! Add a discount code, include a special offer, provide useful information about your brand or share behind the scene moments. But please do not forget about the evergreen part.

One powerful tip – always include a call to action. You want to encourage your audience to learn more about your product or service with every post. And this is not always about the sale – remember that you need to build trust first.
If you simply say:
"We love making naked cakes!"
You might grab your audience attention. But social media is so fast and dynamic that you might loose it as fast as you got it.

Instead, try:
"We love making naked cakes! Which one would you pick for your b-day?"
Now your follower has a good reason to interact with your content. They will actually look at your cake photos and imagine every cake on their birthday table. Can you see the difference?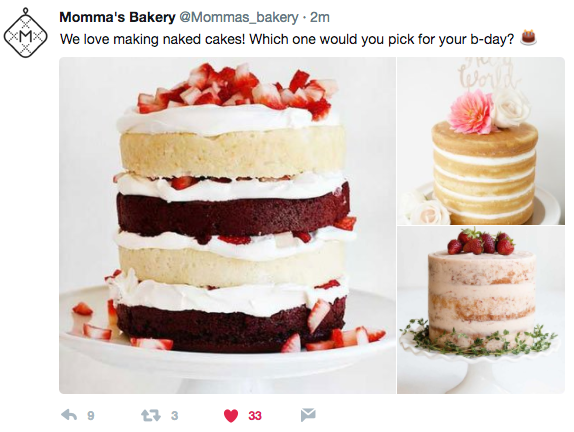 You don't want to tell something to your followers. You want to talk with them. Every time someone interacts with content about your brand it makes that person closer to you. And it possibly leads to conversion in the future.
80% Engaging and shareable
Ideally, every post you share on social media should be engaging and shareable. 80% of content that is not about your brand must be relevant, bring value to your followers and grab their attention. Otherwise – why even bother? Of course, this is not an easy task but the goal should be clear.
What to post? To answer this question you need to know what your target audience is. How old they are. What they like and what they hate. Then you know what message you want to spread and what content to share.
If you are a brave city mayor that knows his audience – you can show your support to even controversial topics. And if you can use your real personality and show your face – message becomes even stronger.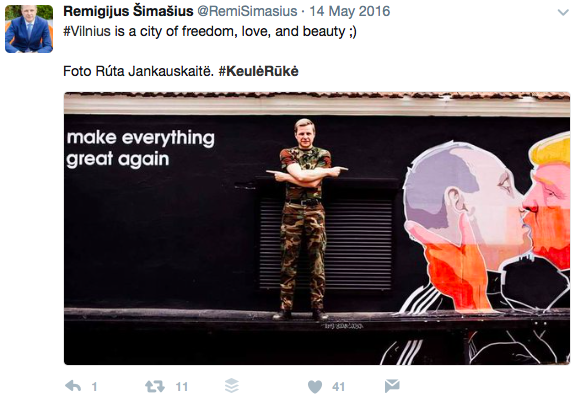 Use this opportunity to share your business beliefs. Let's say you are cosmetics brand that supports the cruelty-free movement. You can invite your followers to join relevant events, share articles that explain why this is important and openly show your support.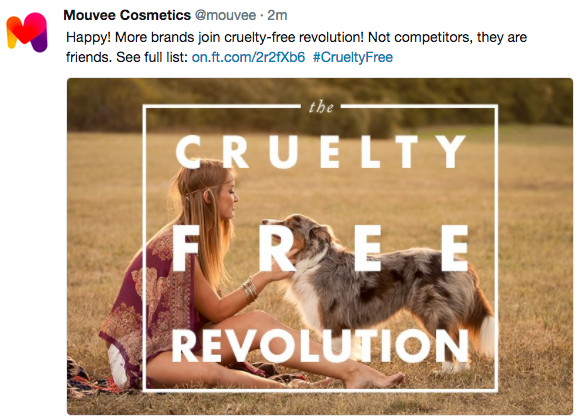 Show your industry expertise to build trust. Your new follower might already know that you can help with content marketing. But they don't know if you are any good. Share articles with tips on content marketing, add your personal comments on top of that. Use relevant hashtags. Show that you are the expert in the field.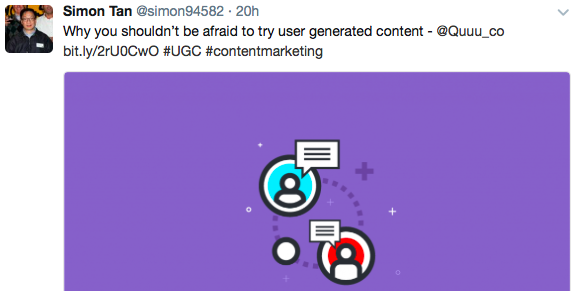 And again – try to create your posts as an evergreen to feel the power of social media automation.
Automate 80/20 rule
If you want to save time – this will be your most favorite part of the article! A few tools that you need:
Buffer – social media scheduler. Buffer will send posts to your social media profile [free plan]
Hiplay – content library and 80/20 rule automation. You will store your content and set rules when to repost it back to Buffer [plans from $5]
Quuu – new relevant curated content. This automation works best if you constantly add fresh content to the mix [free plan]
You should connect your Buffer account to both Hiplay and Quuu for the automation to work.
Content
First, you need to have content that you want to share. All content should be added to the Content Library at Hiplay.
If you already use Buffer – you can easily re-use posts from your Buffer history. Connect your Buffer account to Hiplay and your previous posts will be pulled to the Unprocessed tab. If you are new to Buffer – you can create posts directly from Hiplay.
20% of content that talks about your brand should be created by you or your team. Store all posts to the Content Library.
For the other 80% you can use some help. Quuu lets you select interest categories that are relevant to your audience. They have a huge list to choose from.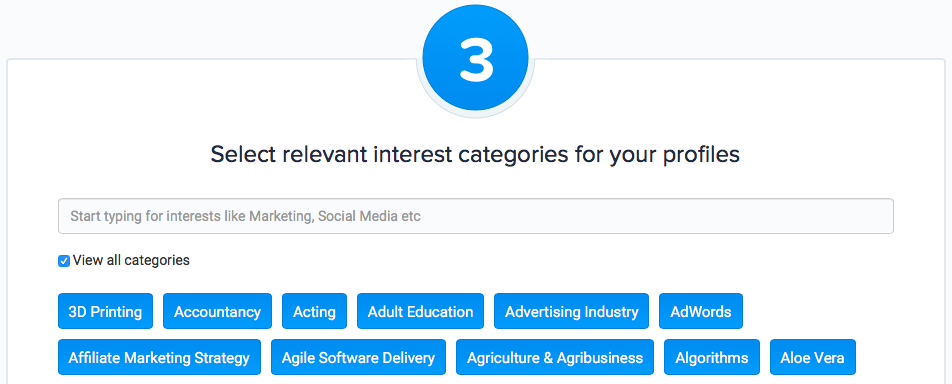 Then you get daily handcrafted content that is ready to share on your social media profiles. On a free plan, you can get up to 2 posts every day. Posts are added to your Buffer queue and can be re-used in Hiplay to share multiple times later.
Categories
You have posts in your Content Library – now it is time to categorize them. To automate 80/20 rule you should have separate categories for content that is about your brand. You can create as many categories as you need. The only rule here – try not to mix your 80% content with 20% content in the same category.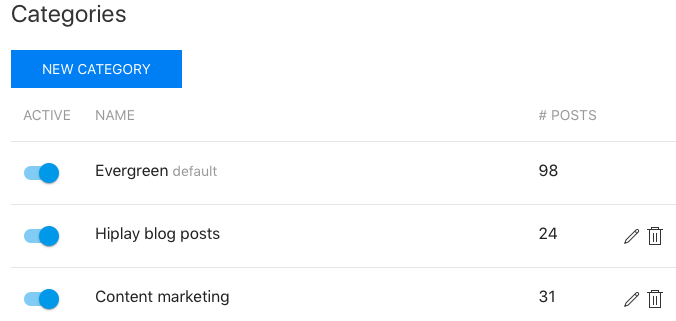 Automate posting
You have your content sorted into categories – awesome! The last step is to set posting times. At Hiplay you can use Schedule to select when you want to post from each category. If you are on a Popular plan you can set a weekly schedule to post from different categories every day of the week.
Set posting times based on your preferences and keep the 80/20 ratio. 20% of posting slots should be for content about your brand and 80% for relevant, engaging content.
See how much time it can save you – start Hiplay 14-day free trial today. You will notice results in a first week, promise.
SaveSave
SaveSave
SaveSave
Automate your social media the smart way
Automatically re-post best content with Hiplay