How to reconnect your Buffer account to Hiplay
You should have recently received an email from Buffer about the bug in their login system. This bug directly affected only 0.00599% of Buffer users (467 out of 7,800,000). But it also affected all users who use 3rd party apps like Hiplay.
Buffer upgraded all Buffer accounts to their new login system. This means Hiplay automatically lost access to your connected accounts. Unfortunately we didn't get any notice from Buffer beforehand and could not prevent this from happening. But this is easy to fix!
How to reconnect your Buffer accounts
If you have Buffer account connected to Hiplay, all you need to do is:
Login to your Hiplay account
Go to My Account > Profiles
Click Connect Profile
Click Connect under the Buffer option
Login to your Buffer account
Then you should see this modal: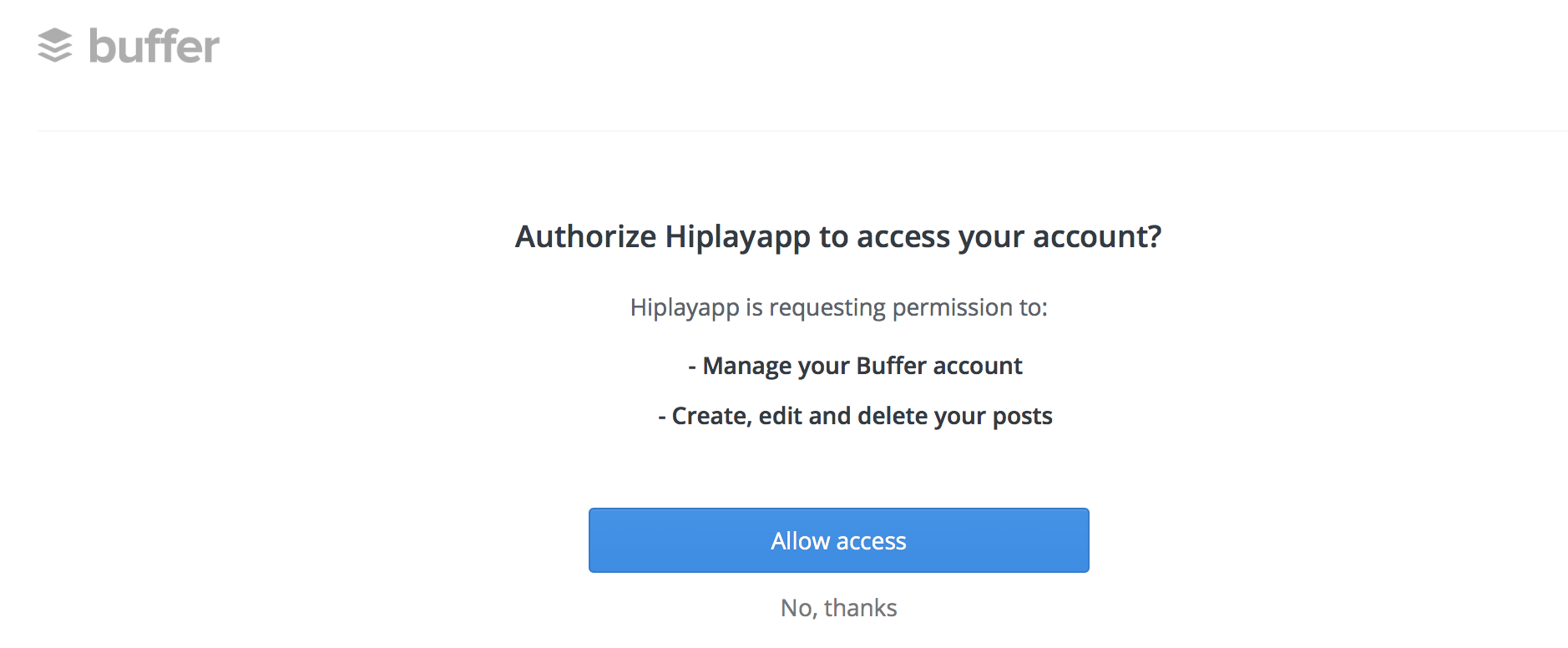 If you do not see it after you are redirected to Buffer for login – please go to Hiplay and repeat the above steps one more time. Then click Allow access. That's it.

You will see a list of your Buffer profiles – just click on Hiplay logo to return to the dashboard. You do not need to remove or add profiles again – all you need to do is allow this access for Hiplay to keep posting.
If you connected multiple Buffer accounts to one Hiplay account – you need to allow access from all these accounts following the same steps. Again, no need to remove and add profiles. That blue Allow access button will do the job for already connected profiles.
If you still have questions – please contact us at hello@hiplayapp.com
Automate your social media the smart way
Automatically re-post best content with Hiplay