New Twitter Automation Rules 2018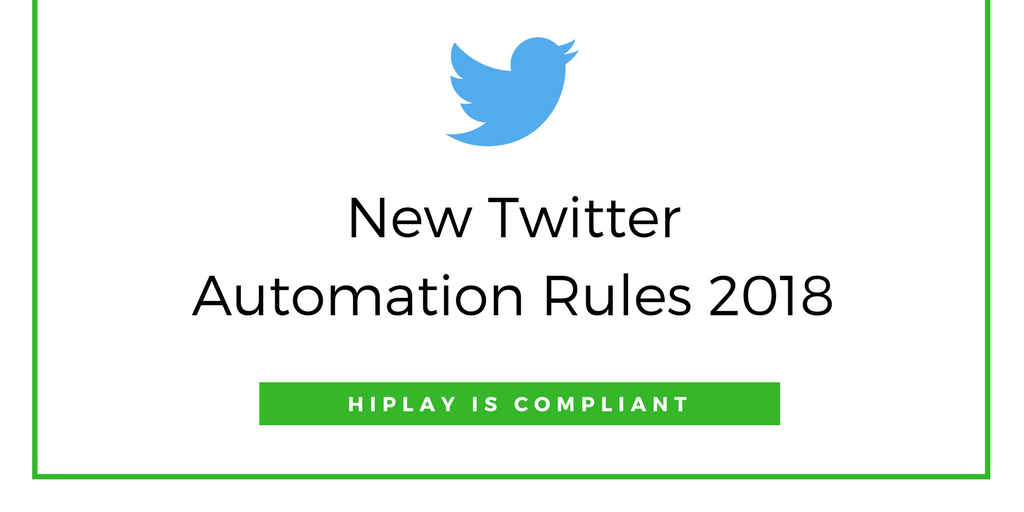 Twitter has announced new rules on how users and applications can automate their tweets. Twitter prohibits any attempt to use automation for the purposes of posting or disseminating spam. What does this new rule mean for Hiplay users? Let us explain in more details.
Posting duplicative or substantially similar content, replies, or mentions over multiple accounts you control on Twitter, or creating duplicate or substantially similar accounts, with or without the use of automation, is never allowed.
Twitter has informed developers that they have to make sure app is not posting identical or substantially similar content simultaneously to multiple Twitter accounts. Hiplay was built in a way that you have a separate content library for every social media account. We have heard many times that our users would like to spread the same message between multiple accounts but we have never implemented the change. Looks like it was a good decision. This means you do not need to change anything in your Hiplay content library.
Posting multiple updates (on a single account or across multiple accounts you control) to a trending or popular topic (for instance, through the use of a specific hashtag) with an intent to subvert or manipulate the topic, or to artificially inflate the prominence of a hashtag or topic, is never allowed.
Obviously Twitter pepefer to have feed varied. With the new rules they are cracking down on automation that would cause the same message to be sent in multiple accounts at once.
You can continue posting your previous tweets using Hiplay. We recommend to increase Minimum number of days not to repeat the same post in your settings to not trigger Twitter spam algorithms by repeating the same post too frequently. If you want to add the same post to multiple Twitter account content libraries in Hiplay – you can still do so but please edit the post manually to make it look different. You can rephrase, add different hashtags, emojis etc. If you want to ding deeper – please read  Twitter automation rules.
What if you happen to have a duplicate post in multiple Hiplay Twitter account content libraries right now? Nothing to worry about. From now on please always edit the post before saving it in the content library. But if you happen to have a few duplicates – you are all good as long as they are not posted at the same time. How to ensure that? Have different posting times for these profiles.
We are sure Twitter is making this change to make a better social networking experience for all of us. Please let us know if you have any questions in the comments section. Happy posting!
Automate your social media the smart way
Automatically re-post best content with Hiplay