More Twitter Followers Investing 3 Times Less Effort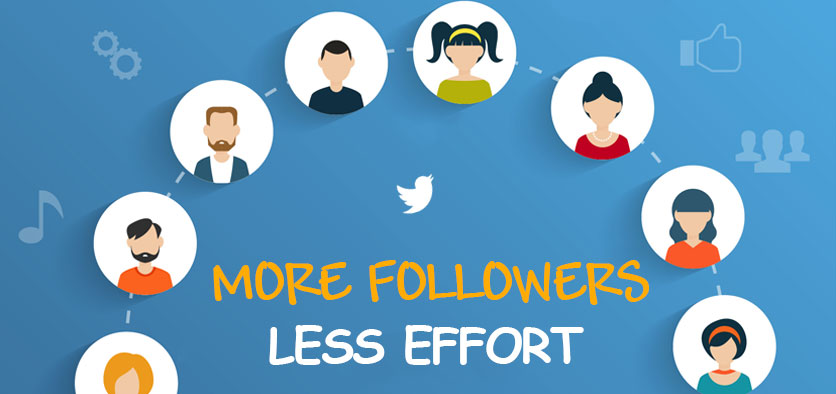 Call me a Twitter newbie. I have to admit I was a passive user for a while using Twitter for reading content posted by people I like. It has been like a good content filter for me. But time has changed since I decided to increase my online presence in Twitter and gain followers from my field – basically become the Twitter superstar in data science. This means I had to start creating content myself.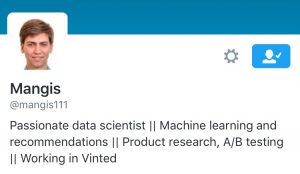 Strategy to become Twitter superstar
Working in data analysis field somehow obliges you to track results in everything you do. Thus, I decided to do this the right way. My setup looked like this:
Posting Twitter updates 2-3 times per day
Writing catchy titles
Adding 3-4 relevant hashtags
Inserting links to mentioned articles
Using Buffer for post scheduling
Not saying this is optimal or even close to optimal, but a fair start.
Measuring return on investment
After two weeks of working on my plan – first results became visible. I spent around 4 hours looking for new interesting content to share!

To be honest, I wasn't too excited about the results having in mind time investment. It is hard to find 3 interesting topics related to your field every single day. But then I noticed performance difference between my tweets. Majority looked like this:

While some looked more like this:

Change in strategy
Why not take advantage of good performers I thought? The plan was to generate new content, but only as much as I feel ok with. No extra searching for content anymore. This should look like 1 new tweet per day and 1-2 old good performers. I rescheduled all good performers instantly.
An interesting thing happened here. I stopped adding new content at all and only old good performers were running for some time. Guess what? I generated a similar number of followers in just 4 days without any additional work at all!

And then it hit me. Twitter is all about instant news. People get hundreds or even thousands of tweets on their timeline during the day. And that's logical that a chance for someone seeing your tweet is tiny. Maybe the timing wasn't right? How many people scroll their timeline to read all that thousand tweets? Not many I guess. Retweeting the same tweet increases a chance that more people will see it. No one likes a person who repeats himself, but Twitter is different. Too many different people to hear you at once.
So no need for new tweets, right? Not exactly. Now I only tweet content discovered browsing naturally without extra effort. While resharing my good performers couple times to reach a wider audience without annoying my existing followers. This allows to enjoy twitter more while growing followers at pace I like.
Some research
While writing this post, I found some related quality material you might find interesting.
Buffer suggest to post same content more than once to get noticed. Main insights being that resharing generally will increase your traffic. Rebuffering will also help to get noticed in multiple time zones, which is great if you have followers in scattered all other the world. Resharing also helps on generating new followers. By the way Buffer guys suggest to work on reframing content – testing multiple headlines for better results.
Viselytics have done great research on resharing content. Collected bunch of data and provided results back to us. First and most interesting insight being than 55% of users already do tweets reposting themselves!
Even more – the second repetition of the tweet performs 87% as good as original tweet. Even 6th repetition performs 70% as good. This is astonishing results – meaning that majority of followers don't notice your tweets even after multiple reshares.
Time saving automation
Now it's obvious that best-performing evergreen tweets can be posted multiple times. This way the valuable information you share can reach more people and bring more engagement. This is why Hiplay tool can be helpful for everyone using Twitter – both professionally and personally. Learn how to use Hiplay to get more engagement with less effort.
Assets credit goes to Freepik
Automate your social media the smart way
Automatically re-post best content with Hiplay