Use Buffer? Try This Effective Social Media Strategy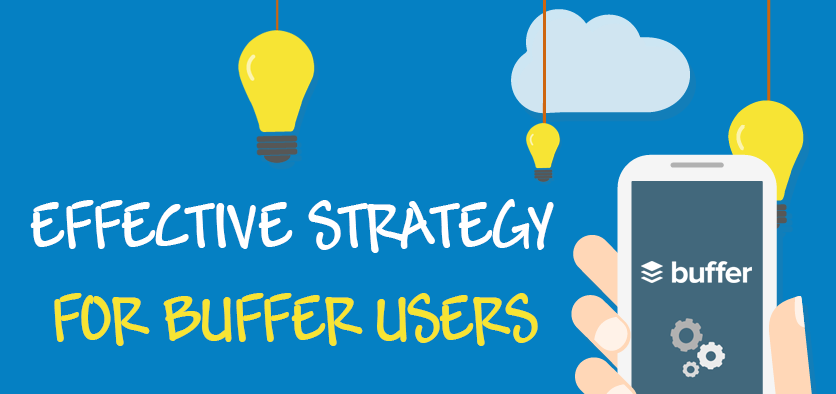 If you use Buffer already – you are on the right path to successful social media strategy. It is a great tool to manage all your social profiles from one place. But if you do not have dedicated people to manage it or you work with multiple profiles – things can get time-consuming very quickly.
#SocialMedia is all about providing great content and active engagement with your followers
Click To Tweet
Social media demands to constantly provide great content and actively engage with your followers. This means you have to search for interesting and valuable content to share. We all know that this is not an easy task. And it never ends. The second part demands to constantly monitor and interact in real time. While you can automate both parts – we strongly encourage to leave engagement for humans (we recommend to try Buffer Reply) and follow our strategy on how to smartly automate content part.
Get human curated content on auto-pilot
If you want to grow strong social media profile, you have to share relevant content daily. There were many attempts to automate this process, but no robot can replace a human intelligence in this field yet. Maybe in the future. But for now, there is a great solution that you can already use.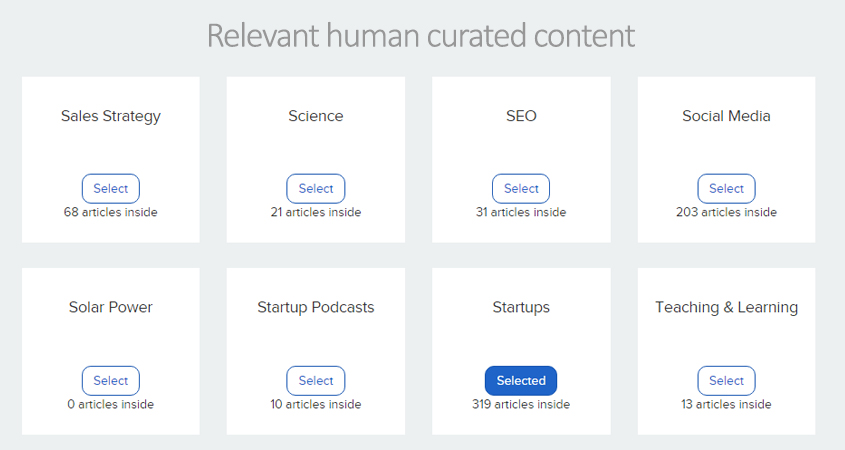 Quuu provides hand-curated relevant content straight to your Buffer profile. All you have to do is pick relevant topics. And that's it! You will receive new content every day. Since every post was created by real people, you will get posts with relevant hashtags, mentions and links. I am sure this is something you want to include in your social marketing strategy.

We use Quuu for our Twitter account and see the increase in engagement. Effortlessly. The only downside, for now, is that all posts come without image. Visual representation really helps with engagement in all social media platforms, so hope this feature is coming soon.
Use evergreen content multiple times
We all know how hard and time-consuming it is to craft a social media post. Even if you use Buffer extension – it still takes time. And the sad part is – most of your followers will never see your post if you post it only once. Social media reach is so small nowadays. The average reach for posts from Facebook pages is 2.6 percent. And life of a tweet is 4 times shorter than a Facebook post. You get the idea.

Experts say that it is ok to repeat yourself in social media. While Buffer itself does not have evergreen posts automation, you can use Hiplay to do that. All you need to do is connect with your Buffer account and select evergreens from posts you already shared through Buffer. After you activate your profile, evergreens will be automatically sent to Buffer queue once it gets empty. Or you can select how many evergreen posts you want to re-buffer every day.

These are two tools we use to grow our own social profiles here at Hiplay. Hope you will find it useful. Please share what tools do you use for automation in comments.
Asset credit goes to Freepik
Automate your social media the smart way
Automatically re-post best content with Hiplay